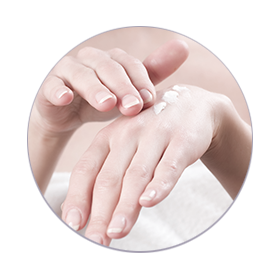 Daily or seasonal, moisturizing, anti-aging or repairing, each product reproduces the outstanding benefits of Uriage Thermal Water regardless of age and skin concern.
Visit Uriage Partner Website
Visit Uriage Malta on Facebook
Teoxane Laboratories, established in Switzerland, are experts in the development and manufacturing of Teosyal® hyaluronic acid-based dermal fillers.
Visit Teoxane Partner Website
Visit Teoxane Malta on Facebook
Laboratoires Bailleul put their medical and pharmaceutical expertise at the service of Health sector Professionals (Dermatologists, Gynaecologists, Chiropodists, General Practitioners and Pharmacists) and Consumers.
Visit Bailleul Partner Website
Protec is a global, DEET Free Insect Repellent, and provides safe and effective protection against biting insects for the entire population.
Visit Protec Partner Website
Hyfac skin care products; experts in the care of acne-prone skin.
Visit HYFac Partner Website
Visit Hyfac Malta on Facebook
A medical device suitable for skin care, non-invasive blepharoplasty, wrinkle removal, stopping small capillary bleeding, removing smaller warts, reducing symptoms of couperosis, red veins, acne, pigment spots, smoothing scars and much more.
Visit Jett Plasma Partner Website
Visit Jett Medical on Facebook
From our very beginning, skin treatment
has been our focus
. We achieve the optimum balance between scientific precision and cosmetic feeling. What makes us different is the way we address the skin's major needs and complaints.
Visit ISDIN Partner Website
Visit ISDIN on Facebook
The best of essential oils and natural ingredients for the daily health, beauty and well-being of the whole family.
Visit Puressentiel Partner Website
Visit Puressentiel Malta on Facebook
APIVITA cosmetics combine naturally derived active ingredients, extracts from plants of the Greek nature, beehive products of high nutritional value, and organic essential oils.
Visit Apivita Partner Website
Visit Apivita Malta on Facebook
PHARMACEUTICALS & FOOD SUPPLEMENTS
Mithra is a pharmaceutical company focused on the development, manufacturing and commercialisation of proprietary, innovative and differentiated drugs and complex generic products dedicated to female healthcare.
Visit Mithra Partner Website
Walmark is the fastest growing CEE healthcare company providing consumers with the best healthcare choices delivered through a culture of innovation & empowerment.
Visit Walmark Partner Website
Your health comes first. The reason we make probiotic supplements in capsules or sachets is that we strongly believe this to be the most effective and healthy way to take your probiotics.
Visit Optibac Partner Website
Visit Optibac Malta on Facebook
A range of high quality licensed OTC and Prescription Medicines, including suppositories and granule formulations.
Visit Carysfort Partner Website
Medicinalis is specialised in developing, manufacturing and marketing advanced nutraceuticals, offering high quality products based on the most recent research available.
Visit Medicinalis Partner Website Save
Farmigea specializes in a vast range of eye drops, medical devices and supplements for the treatment of many ophthalmic diseases, such as inflammatory diseases and Dry-Eye syndrome.
Visit Farmigea Partner Website
New.Fa.Dem is a pharmaceutical company that manufactures medicines, medical devices and cosmetics products ensuring high standards according to the GMP and ISO standards, in order to ensure compliance and maximum quality.
Visit New.Fa.Dem Partner Website
Time and experience have shown us that maintaining a sense of complicity with our customers is a question of commitment. And it is precisely that commitment which has turned us into leaders of the Spanish market, with presence in the selective perfumery, mass-market/perfumery and pharmacy.
Visit Beter Partner Website
We are an international pioneer company in the research, development and marketing of products aimed at improving the Oral Health of all people. Since 1980, year after year, our innovative spirit and commitment to society have allowed us to maintain our position as pharmacy leader of the Spanish market in Oral Health, placing us at the top among the world's largest companies.
Visit Dentaid Partner Website
Visit Dentaid Malta on Facebook
We are a small independent UK Company committed to bringing the very best in high performance oral care to our loyal customers. Our products were originally developed by a periodontist and we are proud to have many dental professionals both using and recommending our products today.
Visit Ultradex Partner Website
Vulkan aims to promote fitness and well being through our range of medically proven sports supports and associated health and injury management products.
Visit Vulkan Partner Website